Monitoring of lands of territorial communities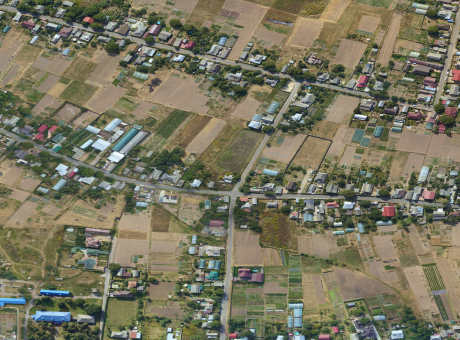 Digitization and visualization of land for territorial communities using UAVs to plan their development and efficiently manage the land bank.
Aerial monitoring allows for digitization of the community's land bank and the creation of effective mechanisms to generate revenue for the local budget and plan sustainable development for the territorial community.
Drones help territorial communities obtain high-precision orthophoto plans of the area for land inventory, land bank assessment, and comprehensive spatial development planning for the territorial community.
[ 01 ]\
Establishment of territorial community and settlement boundaries.
[ 02 ]\
Land inventory and monitoring of property rights.
[ 03 ]\
Delimitation of land plots, determination of owners and land users.
[ 04 ]\
Visualization of all community properties in a digital report.
[ 05 ]\
Urban planning and infrastructure development.
[ 06 ]\
Topographic surveying of the area for communication design, construction, and object reconstruction.
[ 07 ]\
Management of the community's land bank.
[ 08 ]\
Aerial documentation of war damages, losses, as well as fire, technological accidents, and natural disasters.
[ 09 ]\
Development of master plans for settlements.
[ 10 ]\
Territorial community spatial development planning.
THE TECHNOLOGY WE USE TO ACCOMPLISH THIS
For data collection, we use our own developed UAV "Skif," which is a fixed-wing type drone. In one shift, one aircraft can cover an area of up to 1,000 hectares, and its modern navigation system and 61 MP camera allow for capturing images with a resolution of up to 1 cm per pixel.
Learn more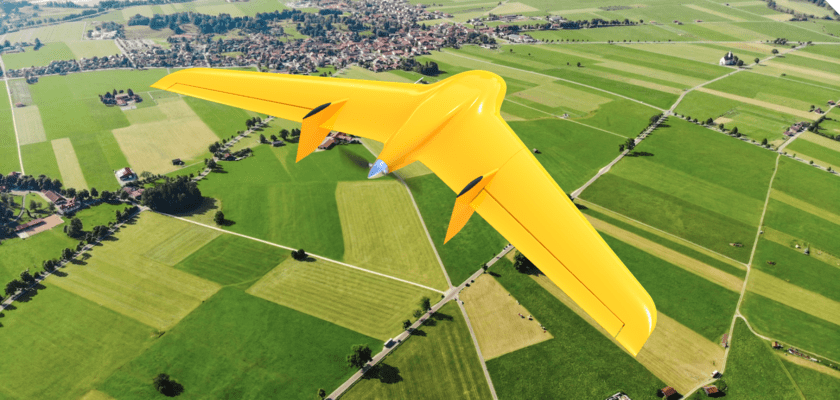 We provide services as DaaS - Drone-as-a-Service. This allows you to avoid purchasing aviation equipment that is not relevant to your business and simply enter into a contract for the application of microfertilizers and PPP, receiving ready data within a few days.
This working format increases the speed and quality of operations and allows for large-scale research on any area within tight deadlines.
We can assist you in increasing revenue through land auditing*
*provided there is open access to the State Land Cadastre and the State Register of Real Property Rights
Obtain up-to-date information about the land bank of the territorial community.
Organize land plots and identify unaccounted real estate.
Conduct an analysis of the community's land resources and a normative monetary assessment of land.
Identify current risks associated with land use.
Improve the efficiency of land resource management.
Attract investments from international financial institutions to restore infrastructure affected by war.
Promote community development, enhance the well-being of residents, and develop infrastructure.
PROCESS OF WORK EXECUTION
[ 1 - 4 ]

Obtaining and processing input data

[ 2 - 4 ]

Surveying the area using UAVs

[ 3 - 4 ]

Processing the collected data

[ 4 - 4 ]

Providing the client with the results in the specified format
WHY CHOOSE CULVER AEROSPACE AS YOUR BUSINESS PARTNER?
[ 01 ]\
We offer reliable, long-term, and mutually beneficial partnerships
[ 02 ]\
We develop and mass-produce drones, including 85% of their components
[ 03 ]\
We provide a full cycle of aerial monitoring services, from data collection using UAVs to digitization, analysis, and report preparation in the specified format
[ 04 ]\
We have over 9 years of expertise in aerial monitoring and continuously improve both the capabilities of our technology and our operational skills
[ 05 ]\
Our UAVs allow capturing images with a resolution of up to 1 cm per pixel
[ 06 ]\
We execute pilot projects and large-scale research on any size of area within short timeframes
[ 07 ]\
We offer practical solutions and services for positive changes in your business