Agromonitoring using UAVs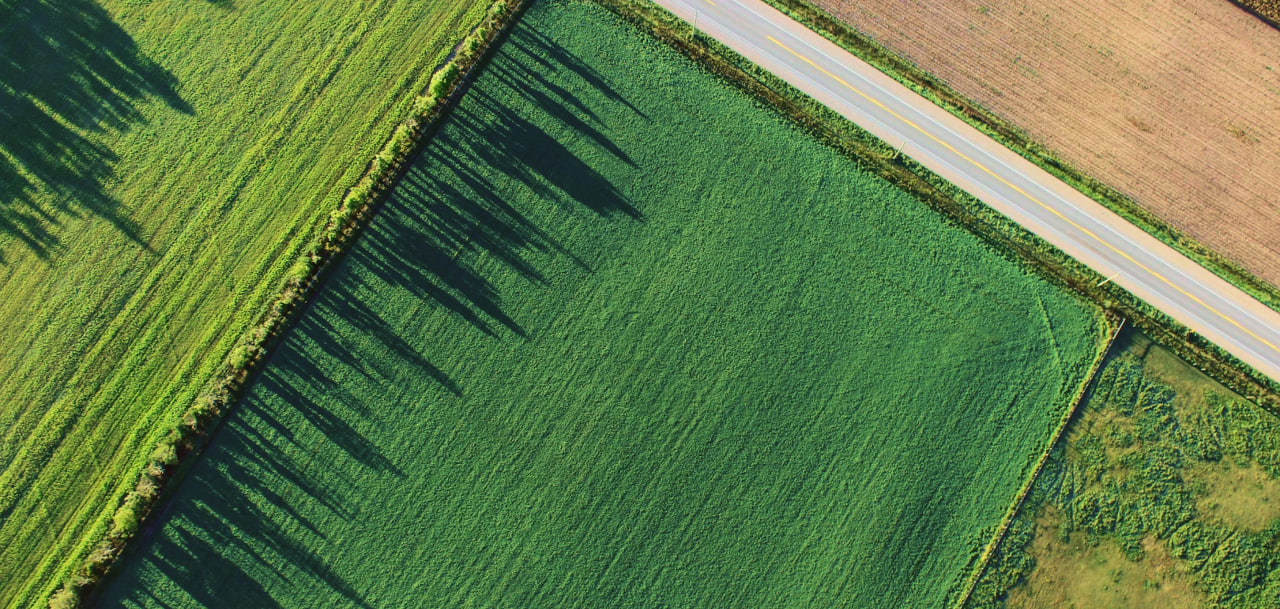 Utilizing UAVs for monitoring and controlling plant development and efficient resource utilization
Agromonitoring helps organize the land bank of the farm and obtain information for visual assessment of crop condition, identification of problem areas (replanting, gaps, trampling, etc.), and making informed decisions based on their analysis
Agromonitoring of crop condition using drones allows for increased crop yield through efficient use of land, assessment of plant health, and timely response to their needs
[ 01 ]\
Measurement of field and crop area
[ 02 ]\
Evaluation of their utilization efficiency
[ 03 ]\
Observation of crop condition and identification of problem areas
[ 04 ]\
Analysis of plant health using multispectral cameras
[ 05 ]\
Planning of fertilization and plant protection activities
[ 06 ]\
Minimizing crop losses and effective budget planning
THE TECHNOLOGY WE USE TO ACCOMPLISH THIS
For data collection, we use our own developed UAV "Skif," which is a fixed-wing type drone. In one shift, one aircraft can cover an area of up to 1,000 hectares, and its modern navigation system and 61 MP camera allow for capturing images with a resolution of up to 1 cm per pixel. The "Skif" can also be equipped with a multispectral camera.
Learn more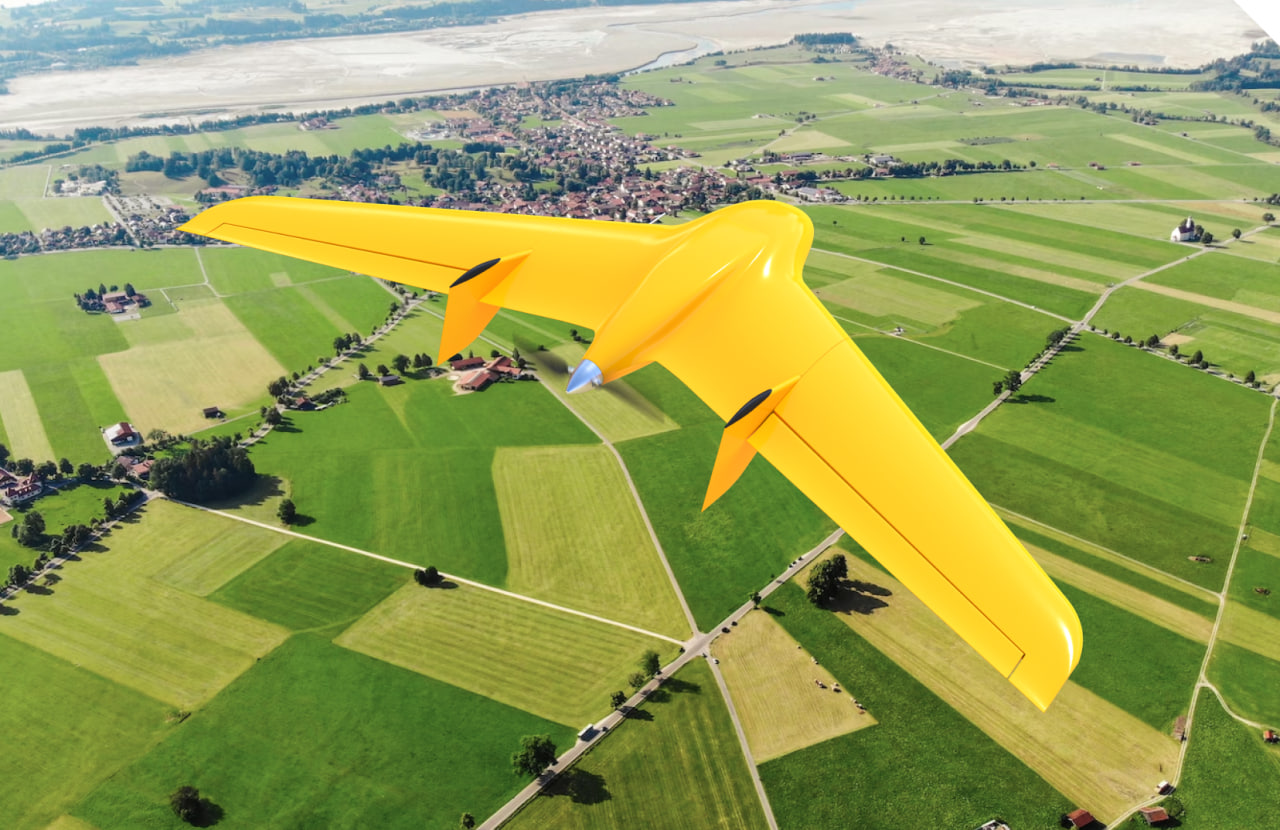 We provide agromonitoring services as DaaS - Drone-as-a-Service. This allows you to avoid purchasing non-specialized aviation equipment and simply enter into an aerial monitoring contract and wait for the ready data within a few days.
This work format enhances the speed and quality of work execution and allows for conducting large-scale studies in short periods.
HELPING YOU PLAN FIELD WORK CORRECTLY AND OPTIMIZE PRODUCTION LOSSES
Reduce crop protection costs by 20-30%
Increase yield per hectare by up to 8% by minimizing losses from poorly performed technological operations
Detect plant damage on fields with up to 90% accuracy using multispectral analysis
Analyze the efficiency of leased lands by determining accurate boundaries and field areas
Effectively plan budgets and calculate agricultural material expenses
PROCESS OF WORK EXECUTION
[ 1 - 4 ]

Obtaining and processing input data

[ 2 - 4 ]

Surveying the area using UAVs

[ 3 - 4 ]

Processing the collected data

[ 4 - 4 ]

Providing the client with the results in the specified format
DEPENDING ON YOUR GOALS AND TASKS, AGROMONITORING WILL PROVIDE YOU WITH
Aerial photography and orthophoto plan RGB + digital terrain model / digital elevation model (optional)
Aerial photography of fields and orthophoto plan NDVI
Vectorization of plot boundaries to refine field and crop areas
Analytics and recommendations
WHY CHOOSE CULVER AEROSPACE AS YOUR BUSINESS PARTNER?
[ 01 ]\
We offer reliable, long-term, and mutually beneficial partnerships
[ 02 ]\
We develop and mass-produce drones, including 85% of their components
[ 03 ]\
We provide a full cycle of aerial monitoring services, from data collection using UAVs to digitization, analysis, and report preparation in the specified format
[ 04 ]\
We have over 9 years of expertise in aerial monitoring and continuously improve both the capabilities of our technology and our operational skills
[ 05 ]\
Our UAVs allow capturing images with a resolution of up to 1 cm per pixel
[ 06 ]\
We execute pilot projects and large-scale research on any size of area within short timeframes
[ 07 ]\
We offer practical solutions and services for positive changes in your business