Application of microfertilizers and plant protection products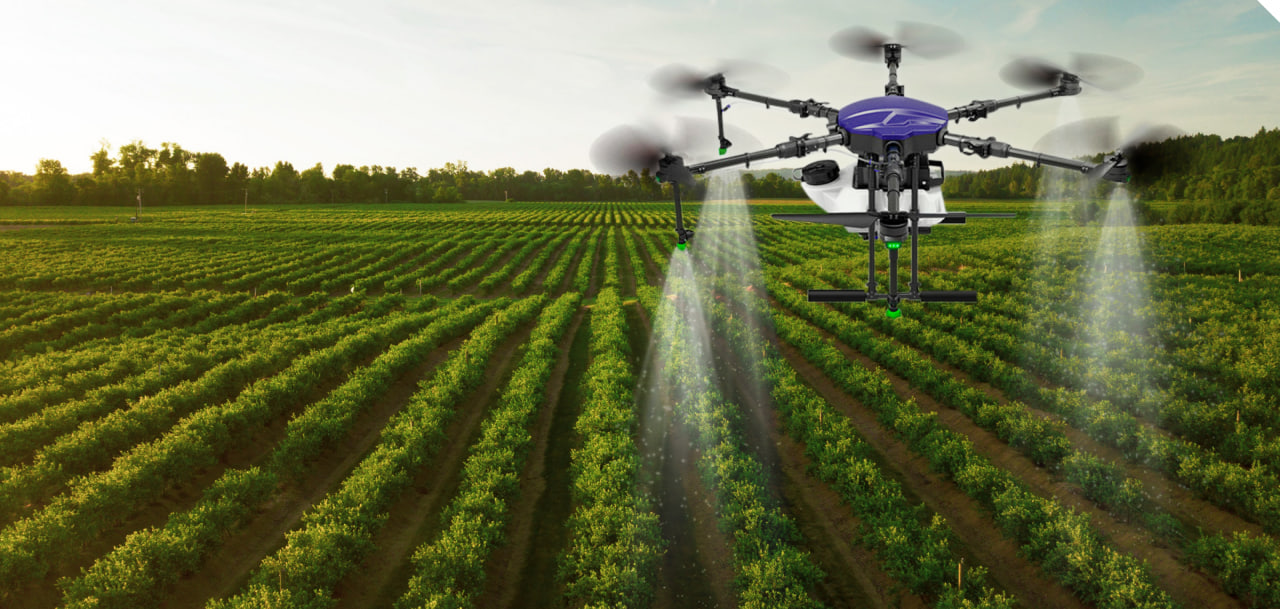 Culver Aerospace provides services in aerial photography, precise measurement of field contours and areas, and also applies drones for crop treatment, including irrigation, application of microfertilizers and plant protection products, pre-harvest desiccation of crops, and more
The use of drones in agriculture allows not only to determine the actual size of plots, observe the situation within the field, and timely detect problem areas, but also to protect the crops by applying microfertilizers, plant protection products (PPP), and other necessary preparations
ADVANTAGES OF USING AGRICULTURAL DRONES FOR APPLYING MICROFERTILIZERS AND PPP
[ 01 ]\
Absence of mechanical damage to plants from wheeled machinery (saves up to 10% of the harvest)
[ 02 ]\
Worker safety through minimizing human contact with chemical substances
[ 04 ]\
Water, fuel, and plant treatment product savings
[ 05 ]\
Operational efficiency (treating up to 2.5 hectares of land in 12 minutes in a single flight)
[ 06 ]\
Coverage of inaccessible areas and the ability to apply products even under challenging conditions
[ 07 ]\
Ability for differential application of fertilizers
THE TECHNOLOGY WE USE TO ACCOMPLISH THIS
For field treatment, we use the professional 20-liter domestic Reactive Drone Agric RDE616, an agricultural drone. This copter can carry up to 17.5 liters of product and treat a field area of up to 2.5 hectares with an application rate of 7.5 liters per hectare.
Learn more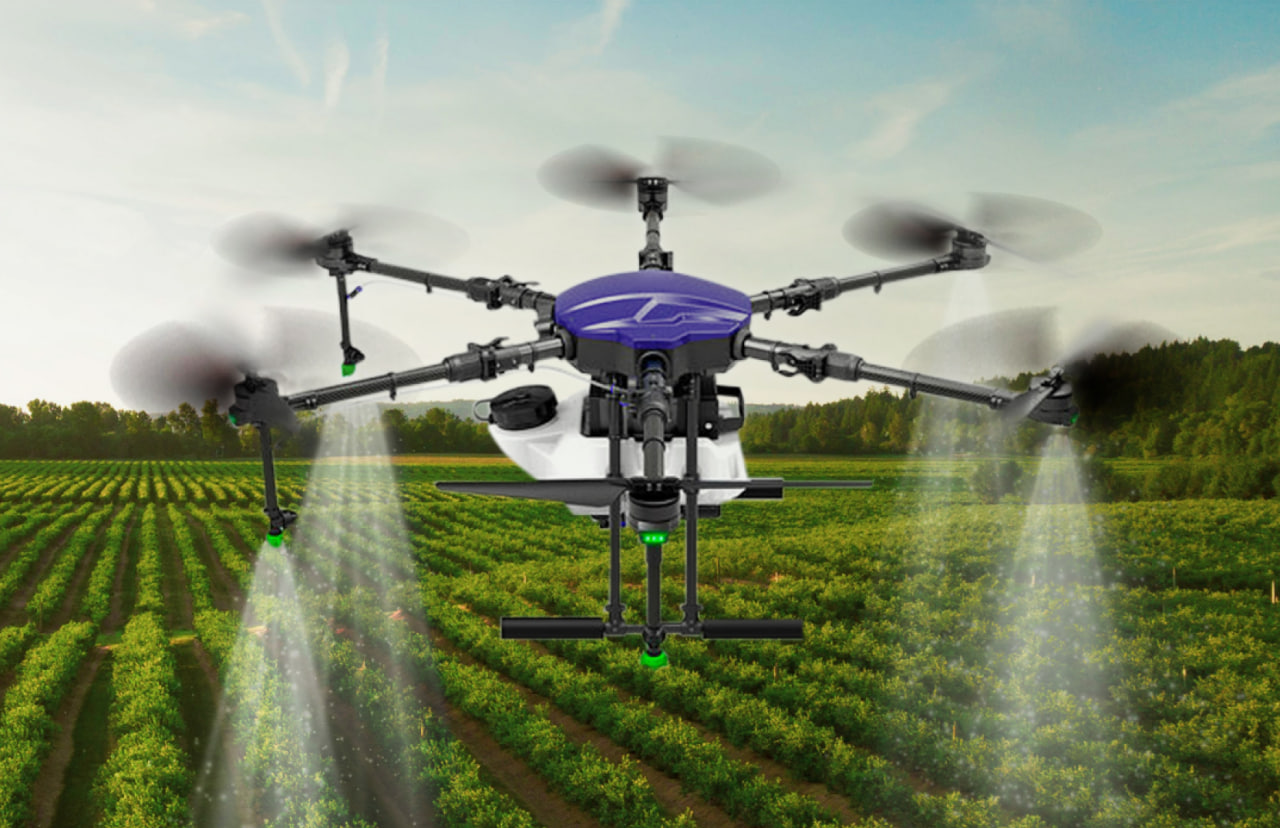 We provide services as DaaS - Drone-as-a-Service. This allows you to avoid purchasing aviation equipment that is not relevant to your business and simply enter into a contract for the application of microfertilizers and PPP, receiving ready data within a few days.
This working format increases the speed and quality of operations and allows for large-scale research on any area within tight deadlines.
We can assist with the application of:
Plant protection products (herbicides, insecticides, and fungicides)
PROCESS OF WORK EXECUTION
[ 1 - 6 ]

Field team departure

[ 2 - 6 ]

Measurement of field contours and planning of spraying routes

[ 3 - 6 ]

Setting up automatic obstacle avoidance by the drone and accounting for terrain irregularities

[ 4 - 6 ]

Preparation of the product for application

[ 5 - 6 ]

Execution and monitoring of the flight mission

[ 6 - 6 ]

Step-by-step reporting
WHY CHOOSE CULVER AEROSPACE AS YOUR BUSINESS PARTNER?
[ 01 ]\
We offer reliable, long-term, and mutually beneficial partnerships
[ 02 ]\
We develop and mass-produce drones, including 85% of their components
[ 03 ]\
We provide a full cycle of aerial monitoring services, from data collection using UAVs to digitization, analysis, and report preparation in the specified format
[ 04 ]\
We have over 9 years of expertise in aerial monitoring and continuously improve both the capabilities of our technology and our operational skills
[ 05 ]\
Our UAVs allow capturing images with a resolution of up to 1 cm per pixel
[ 06 ]\
We execute pilot projects and large-scale research on any size of area within short timeframes
[ 07 ]\
We offer practical solutions and services for positive changes in your business